Visited
December 2017 – January 2018 (21 days)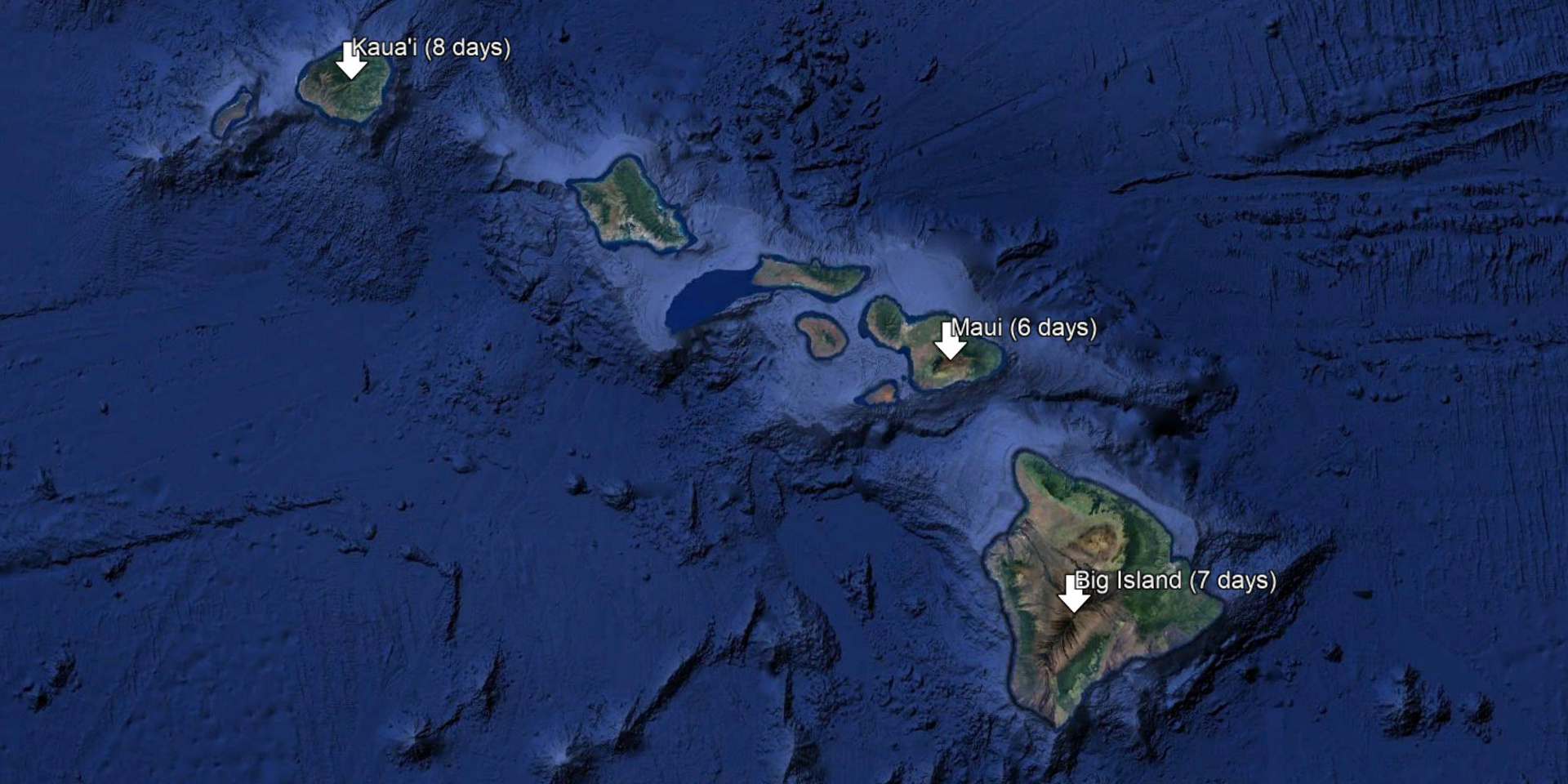 Hawaii is a typical honeymoon destination, isn't it? Well it was for us. But not the typical one with luxury hotels. We wanted to see as many beautiful cultural & nature spots as possible and chose to go for the adventure. We tried to avoid too touristic and crowded places. Within our time frame of 21 days (travel to and back from Hawaii not included), we visited 3 islands: Kaua'i, Maui and the Big Island (Hawai'i). Read about our experiences and about all the places we crossed in our travel log below. It's a long read, but use the triplog menu to quickly go to the part you are interested in or scroll through it to look at the pictures and see what a beautiful place Hawaii is. Maybe it can inspire your own travelling to one or more Hawaiian Islands. At the end of this trip log you can find a map where all places and walks are marked. Enjoy, cause we enjoyed our honeymoon so much. Aloha!
[This travel log is made purely out of own interest and based on my authentic experience. I don't get money from links or places I refer to. I only get memories. All pictures are taken by myself (except the satellite images are taken from Google Earth).]
---
KAUA'I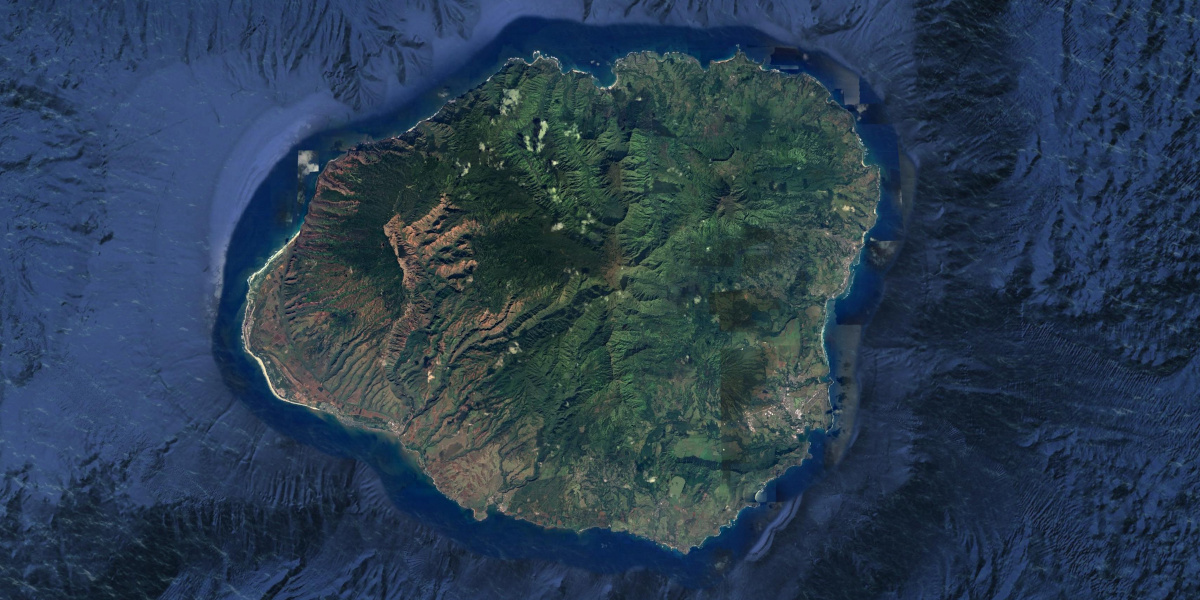 Kauai is the island with the fewest inhabitants and the least tourist visitors. They also call it the 'Garden Isle'. So, expect lot's of 'green' and adventure!
Day 1: Arrival at Kaua'i
This is how our trip started, and it would become a routine on every island: landing on Lihue Airport, go to the rental car pick-up, start driving and stop at the beach.
Our first stop was Lawa'i beach at the south of the island. My wife immediately took out her snorkel gear. And we would do that regularly. After checking in at our AirBnB we also went to the Poiu beach in the evening to see turtles coming on the beach and enjoy the sunset.
For the next 4 nights we will stay at an AirBnB with wonderful host Bonnie, located between Koala & Lawai.
Day 2: Waimea Canyon & Swamp Trail
Strong breakfast. Filling up our backpacks. Ready for some walking? We drove to the parking near the Pu'u o Kila Lookout. This is where the Pihea Trail starts and later you can turn over to the Alakai Swamp Trail. The whole Swamptrail we did was 6,5km single, or about 13km back and forth.
At the end of the Swamptrail you arrive at the Kilohana lookout. Without planning this in advance, we realized that at the same moment it was midnight in Belgium and the 31th of December. So when we were looking out at Hanalei Valley and Wainiha, our friends and family in Belgium were celebrating New Year!
Check these websites for more information about the trail or look at the map below this trip log to find where this trail is.
On our way back to our accomodation we did a stop at the Waimea Canyon lookout. And a bit further we did a very small walk, the Illiau loop (0,4km) just to stretch our legs.
Oh, and don't forget to stop at the little red dirt waterfall. Small, but because of colors of the sand, very beautiful to see.
Day 3: Beaches, a blowhole and a sunset
A day to recover from the hike and do some sightseeing.
We had some fun at the Kawailoa Bay Beach. The drive to the parking is through some field roads. They say you can snorkel here good, but we didn't find spectacular things around here. We just enjoyed the sun and had some fun in the water.
The McBryde & Allerton Garden was on our plan, but we forgot, it was closed because of a holiday. So went to the Spouting Horn Park at the other side of the road. Seeing some spouting :-).
With some time left, we went back and did a stop at the Shipwreck Beach. But no, we didn't jump from the rocks as we noticed some do on this place.
We ended the day with a sunset at Poipu Beach.
Day 4: Awa'awapuhi trail & Waipo'o Falls
A next walking day, heading back to the Waimea Canyon.
One: The Awa'awapuhi trail (4,6km single, 9,2km back and forth). At the end you get a splendid view down in the deep and at the wild big ocean. Being there, we saw a helicopter circling in this deep valley and it wouldn't be the only one. Seemingly helicopter flights are also big business on all the Hawaiian islands, but unfortunately they also cause a lot of noise.
Two: A short walk to the Waipo'o Falls (+/- 5 km back and forth, with a small split-off included to get an extra view on the canyon). The waterfall is not the attention grabber. You do this walk for the views on the canyon. Before or after the walk, don't forget to get a look at the Pu'u Hinahina viewpoint.
In the evening we went for dinner to the 'Beach House'.
Day 5: Heading up north
Before leaving our AirBnB in Lawaii, we realized we are just near the cemetery place. And cemeteries always attract our attention, so we did a short visit. Without knowing this in advance, at the top of the hill we found some very old cemetery graves carved with Chinese or Japanese or … signs.
Time to leave the south and start driving to the north of the island. But not without stopping at these places:
Wailua Falls just a quick stop and go and take a picture. We don't know if you also can walk to the base of the fall.
Kīlauea Lighthouse. Maybe spot a whale (which we didn't)? Or an albatross (which we did)?
The host from our AirBnB gave us a tip about a special 'fairy' place. Without this tip, we wouldn't have found the place. So thanks to our host Bonnie to give us a wonderful extra stopover.
It is called Stone dam. A wonderful garden near an old stone dam. We didn't really know if it was a public place, but drove to it in the direction we thought would be the entrance and parked our car. A sign was saying: "Common ground. Welcome to visitors to Stone Dam. Please remove your vehicles by 6:00pm Daily." So we took a little walk that leaded us next to a plantation.
Only afterwards we learned that the stone dam is on the Kahiliholo stream. The plantation is called Wai Koa Plantation and in fact you need to sign a waiver at the the Anainaohou community park where you can start the Wai Koa Loop trail. Sorry we didn't do that! But we didn't left a trace, only footprints and took some memories!
Hanalei Pier. Just to take a look, nothing really special for us, but a nice beach with a view or have a swim.
We made a reservation to set up our tent at the Haena Beach Park. It's a very basic place to camp (read: streaming water, a toilet and a peace of grass, that's all folks), but perfect to start the Kalalau Trail the day after.
We did an evening walk on the Haena Beach in the direction of the Makua & Tunnels beach. A good place to have a snorkel. Or to bump into a seal that made his own spot on the beach to have a lazy good time. It was also very nice to notice that they put a message board in front or sometimes even demarcate an area of 50 feet around the seal to avoid people are getting to close and the seal is not disturbed.
Kalalau Trail
Day 6: Kalalau Trail
Let the adventure begin! The main walk of this island is going to be a 3 day hike back and forth to a beach that is not accessible by a road: the Kalalau Beach. This Kalalau Trail that follows the Nā Pali Coast is often described as difficult. We didn't find it the most difficult trail we ever did, but certainly one of the more beautiful. It is indeed tough with lot's of down and up again and it is definitely a trail you don't start without a decent preparation. Take all stuff you need to survive for a couple of days and don't start walking with bad weather. There are some very small rocky and muddy paths (slippery if wet). When it starts to rain heavy, rivers you have to cross can quickly flood (flash floods). In that case, you are stuck! So be safe if you do this hike and inform yourself in advance.
More information on the Kalalau Trail:
You also need permits which you have to book long enough in advance.
We left our car at the Haena Beach Park. This is safer because there are always people around. We hitchhiked (<2 km) to the start of the trail.
You will notice, the first part of the walk is a popular part of the walk. Plenty of people will surround you. But most of them will walk to the Hanakāpī'Ai Beach or to the waterfall in the valley it is in. After the beach you'll notice only some people will walk further the long hike up to the mythical Kalalau Beach.
Hanakāpī'Ai Beach. A good snack stop after 3 km. You can spot some (experienced) surfers who had the courage to take their surfing board with them. The place has good, but wild waves. So be aware, if you are unexperienced, we wouldn't advice you to go surfing, even not to go for a swim.
"Hazardous Cliff. Warning, the ground may break off without warning." Seeing this sign? You arrived at crawler's ledge. This is a tricky part with only enough space to place your feet and you definitely will hold yourself to the rocky wall and don't look down! We read about this part of the hike before. But in reality it looks better then we thought. Walking on a solid rock is stable and controllable. Walking on a little narrow muddy path with the same steep slope down is much more scarier for me (see later).
After 8,5 km (5,5 from Hanakāpī'Ai Beach) we passed Hanakoa camping at our left. You could make a stopover here and splitt-off to the Hanakoa Falls, but we did this on our way back (see later).
Between Hanakoa camping and the beach there is another tricky part. If crawler's edge has a name, this definitely does need one (but never read or heard about any name for this part of the hike). I found it even more dangerous then crawler's edge. It's the same narrow path with a steep look down. The problem: it's not rocky, it is just sand so it is less stable and could be slippery (what happened in our way back after a rain). I would be very careful to do this part when it's too wet or rainy. On some place they have strung nets, probably to prevent that to many soil would wash away with the rain. Except some roots from plants, there is nothing to hold on. Luckily it's only a short distance, but please, be very careful if you pass.
I don't have a picture of this part. That means I didn't found it safe enough to get my camera out! ;-). But I found this video. Start looking from 3'20'' to see to most dangerous part.
After 15 km we finally arrived at the Kalalau Beach (or 6,5km from Hanakoa camping). We searched for a good spot on the different sites marked with rocks or what your predecessor made of it. There are no real provisions at this camping place. But there is some kind of toilet and you can use the natural shower: a nice little waterfall. They say you can drink from the waterfall, but I would advice you to filter it or disinfect with chlorine tablets.
Don't forget to enjoy the beach. Have a swim, but pay attention, the waves can be big and hard.
Day 7: Kalalau Trail
Normally you can't stay here longer than a couple of nights, but you will notice, there are people that stay here for longer periods as you will see in the way they decorated their sleeping places.
To go back or not?
One night is actually to short. If you can, we would advice you to stay at least two nights, then you'll have a full day to stay and enjoy the beach. We hesitated. Because we knew how long the walk back was (taking a full day) and remembered the weight of our backpacks (we always take to much stuff!), we decided to go back in 2 days. It didn't gave us a full day to enjoy the beach, but we could leave after noon to reach Hanakoa camping and setup our tent again just before dark.
The Hanakoa camping is also very basic. It has a toilet, but that is behind the bend and you put up your tent between trees and on rocks with only a few flat places. Luckily there is a wooden shelter where you can sit at a table, cook or meet up with the other camping guests.
Speaking about heavy backpacks and other guests. The same night we shared the camping with a young boy who was doing the walk on it's own. He also was the typical person that takes to much stuff. What we could divide over two backpacks, he had in one. And his bottle of gas was double as big as ours. Not surprisingly, he was eager to share his bottle of gas, because this would lower the weight of his backpack. So thanks for that, in this way we saved on our own gas, which we still could use later on other walks.
Day 8: Kalalau Trail
A waterfall all by ourselves! Before getting back on track, we went to the Hanakoa Falls which is just a 1,5 km walk back and forth from the camping site.
On our way back, the moon was joining us. It took us a half day walking to get back to the start of the trail and the end of our 3 day adventure!
Back at the start of the trail, no for us this time the end ;-), we hitchhiked back to the Haena Beach Park. We treated ourselves with some goodies from the food truck on the parking and rested a while. We also went seeing the Maniniholo Dry Cave at the other side of the road at the Haena Beach Park . Not very special, but worth having a look after taking a break from the walk.
In the meanwhile it was becoming late in the afternoon. Our car was still safe on the same spot at the parking where we left it, so time to leave, we thought! It wasn't a really old rental car, and we left it in good shape, but seemingly after 3 days standing still, the engine wouldn't start. A flat battery! We called the rental company, but if they had to send somebody from the other side of the island, it would take to long. So luckily the vendor of the local food truck helped us out to start our engine. But this meant we had to drive further with not to much stopovers and keep the engine running.
We did a quick stop at Lumahai Beach, cause we read that it was photo-worthy and you can spot surfers. But there where no surfers anymore and it is not that picturesque as they way we read about it. So, just a quick stop without stopping the engine, taking a picture and back on the road.
Another stop was Queens' Bath, but this time I stayed in the car to keep it running and my wife went for inspection.
Our last night we would spent at Kreller's Islander Getaway [tripadvisor review]. An apartment complex at the east of the island, not to far away from the airport and with a shaired swhimming pool. Ideal to relax from 3 days of intensive hiking.
MAUI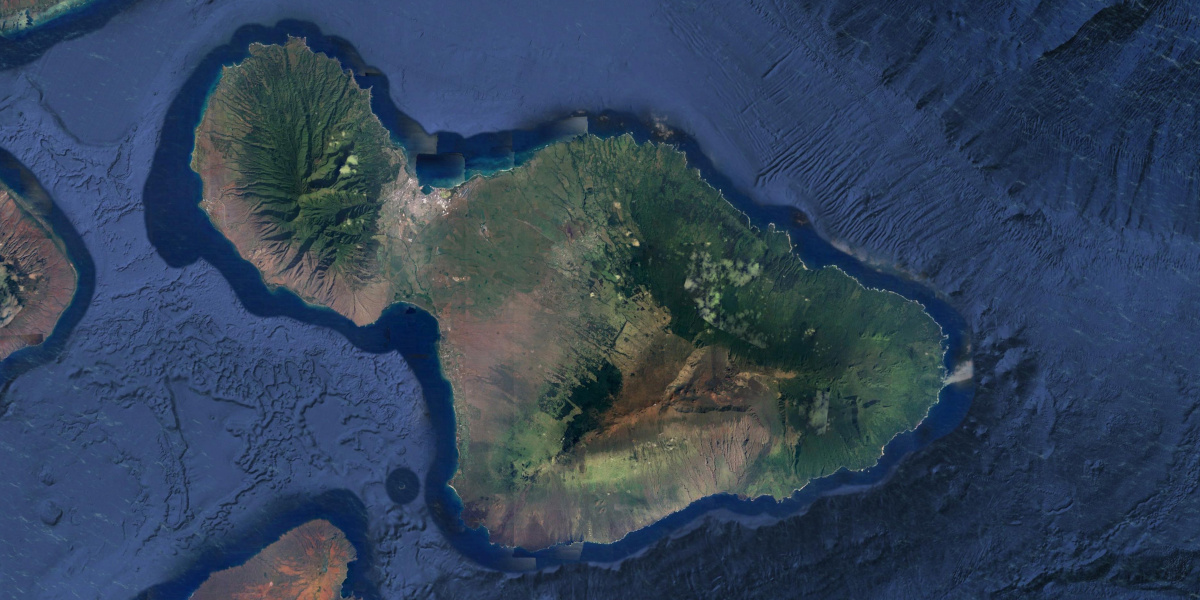 The island of Maui is the second-largest of the Hawaiian Islands. It is also called the "Valley Isle" for the large isthmus separating its northwestern and southeastern volcanic masses. Expect snorkeling, turtles, maybe a whale but also a (honey!) moon shaped landscapes ;-).
Day 9: Arrival at Maui
Dropping off the rental car (with fully loaded battery ;-), see earlier) and taking a short flight to our next island with Hawaiinairlines. Picking up a new rental car, but not really time for a beach visit, so we went looking for a whale at Papawai Point. Because this was our goal at Maui: catching a glimpse of a whale! From here we also saw the Molokini Island, what also was on our plan to go snorkeling (see later).
Our accommodation for the next 2 nights was an AirBnb with host Khanh in Kihei.
Day 10: Snorkling at Kamaole Beach Park 1
This was just a relaxing day at the Kamaole Beach Park 1. Nothing more, nothing less.
Day 11: Molokini Snorkling
After comparing several companies who offer trips to the Molokini crater whe choose The Blue Water Rafting with their 3 hours tours on small blue rafting boats. They embark et the Kihei boat ramp and we left early in the morning at 7:00 am (6:30 check in). They take up to 12 people in one little boat. Luckily it was a quit day and we where only with 2 couples and a captain on the boat. The boat takes you to a place where you can snorkel with sea turtles in a shoreline destination. It also goes to Ahihi-Kinau Natural Area Reserve where lava streams made up different shapes when hitting to sea water.
At the Molokini crater we did several places where you could go out to snorkel. This is the advantage of a small boat. It can maneuver quickly and do more places then a big boat. We went nearby the piece of crater that is above sea level (a moon shaped crater!), but also above the part that is below the sea level. This is the most beautiful part, cause here the crater is turned into a beautiful reef. Unlike my wife, I am not an experienced snorkeler. But having this experience was really enjoyable and never seen before. How crazy it my sound, I also experienced some kind of fear of heights (or do you have to call it fear of depths?) for the first time when I swam from the inner crater circle over the edge to the outside where you can see deep into the blue depth. When we were under water we could also hear sounds of whales. And yes, on our way back to the coast we did spot the tip of a whale's tail.
We definitely advise Blue Water Rafting after our positive experience. Take a look at their pictures to see what you can expect. Learn more about Molokini here.
After the Molokini experience we drove back to the place where we could snorkel with the sea turtles, because we actually didn't saw them quit good during the short snorkel from the boat trip. This was at Ahihi Cove which is also easy accessible by car thanks to a new parking place. This time, we saw a lot of Turtles while snorkeling. We always kept a good distances to not disturb them to much, but it was very wonderful to see them swimming in front of and below us.
On this place we also noticed the action Hawaiian people undertake to make people aware that most sunscreen protectors are damaging reefs. A park ranger handed over a flyer about it and you'll find it very often mentioned on the information boards on several parks at the coastline. We already had our reef friendly sunscreen with us.
Ahihi Cove has a stoney beach, so after snorkeling we went to Makena Beach nearby to relax. This is a very big sand beach surrounded with trees and no buildings, so very nice to do a walk.
Day 12: Sliding Sands
A honeymoon deserves a moon landscape. So we went to the Haleakalā National Park on do a walk on what they call the 'Sliding Sands'. Entering the park, you'll have to pay a fee. We first did a stop at the Leleiwi overlook which gave us a first glimpse of a landscape full with craters. We did a short walk at the sliding sands. We went down the trail and because of little time and craters still far away, we took a turn off on a little trail that was not marked on the map to the first crater we found reachable to the left. This own made loop was 9km.
When returning we also check out Red Hill and the star observatories, because the next day we would come back to see the sunrise here. Heading back we also stopped at another viewpoint, the Kalahaku overlook.
We stayed for the night at the Hosmer Grove Campground. Don't forget, you are above 2000 meter (7000 feet) so it is cold up there. You can leave your Hawaiian shirts in your backpack! 🙂
Day 13: Sunrise & road to Hana
Did I already said it was cold here? Well, it was very cold here! Especially when you get up early in the morning to see the sunrise at Red Hill, Haleakala.
It was not a spectacular sunrise, because of the clouds. Off course you depend on the weather on you can't make a reservation with mother nature.
After the sunrise, we took a long drive to the road to Hana to drive a loop around Maui. We drove first from east to south.
Our frist big stop in the south was Seven pools were did a walk to the Waimoku Falls (6km round).
Afterwards a quick stop at the Waioka pond (Venus Ponds).
Further down to the west we reached Hana. Here we did a short walk to check out the Red Sand Beach which has also has a safe pool place where ocean waves are blocked by some rocks.
We ended our trip for the day at the Waianapanapa State Park. This camping ground is good equipped and big with plenty of space.
Day 14: Way back from Hana
Waking up at Waianapanapa State Park we did a short morning walk (3,6km) around the camping site and a part of the rocky shoreline. We passed a blow hole, but also a place called Ohala Heiau, a sacred place to the Hawaiian people. If there was no sign, you wouldn't notice anything special on this site, cause it is mostly overgrown with plants.
Back on to road we took the turn off to the Kahanu Tropical and Botanical Garden. It also contains the Pi'ilanihale Heiau temple, a massive lava-rock structure that is believed to be the largest ancient man made structure in Polynesia. So beside a botanical garden, Kahanu is also a cultural site worth visiting.
Not much further than the exit to the Kahanu garden you'll find some little restaurants to the side of the road. An ideal place to have lunch and taste some local food.
When driving further north from Hana, we passed a lot of waterfalls. We did a stop to look or even swim at these ones:
Hanawi Falls
This waterfall is equipped with a little dam. So perfect to have a nice swim.
Pua'a Ka'a Falls
With walking paths and spaces to have a picnic.
Upper Waikani Falls
A nice picturesque waterfall that splits up in 3 pieces.
Driving on a ridge you will pass a viewpoint with an overlook on Wailua.
Almost back at the Kahului there is one stop that we would advice if you want to see some surfing, the Ho'okipa Lookout, famous for it's high surf.
Before heading back to our AirBnB were stayed the first nights on Maui and make our loop round, we also did a stopover at the Kepaniwai Park in the Iao valley to have a look at the Needle State Monument, a big sharp rock.
We so enjoyed Maui with Sliding Sands, snorkeling with Turtles or the reef at Molokini. But I definitely also enjoyed the Maui Coconut Hiwa Porter. I love dark beers and I love coconut. So I found my favorite beer!
BIG ISLAND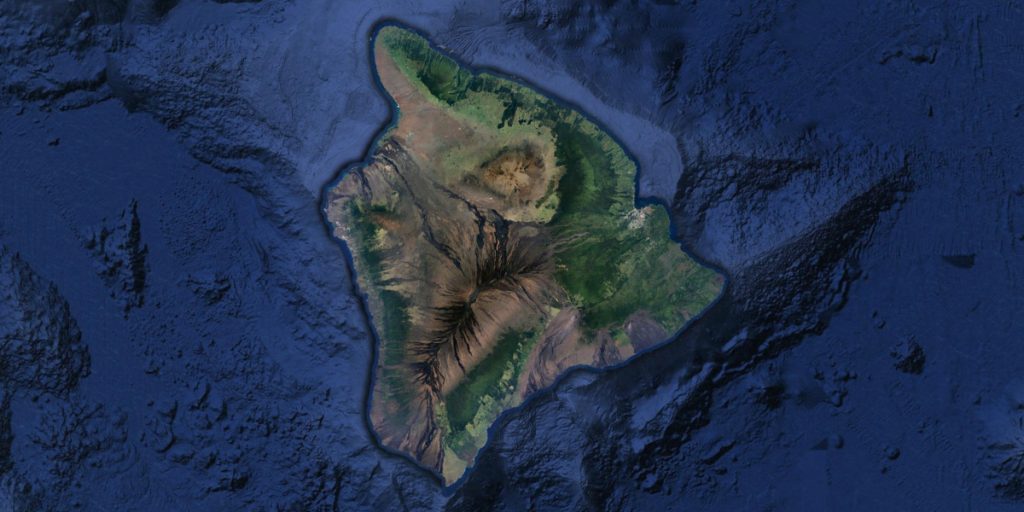 Hawai'i is the biggest Island (however, it has only 13% of the habitants of al Hawaiian islands). It's called Big Island to not confuse it with the whole state of Hawaii. It's also called "the Orchid Isle" because so many orchids are grown. As the only island with active volcanoes, expect some hot lava!
Day 15: Arrival at Big Island
Before we would leave Maui and go to our last (Big) island we went to the Black Rock Beach on Maui. This is a beach hidden behind plenty of big luxury hotels. A good thing that is regulated in Hawaii is that beaches never can be private property and thus has to stay accessible by the public. This means that mostly there are places reserved on the hotel parking's for visitors and there is a walking path between to hotel to reach the beach.
Back on our routine to change from island: deliver our rental car, pick a flight and pick-up a new rental car. This time we choose not to fly with the big Hawaiian airline company, but with Mokulele airlines, which is a small company that only flies between the islands with little planes. A nice experience for a short flight with a nice view during the flight. Another advantage: check-in lines don't exist, you just check-in, drop your baggage and wait for the departure and walk directly to the plane to get in.
Our accommodation for the coming 2 night was an AirBnB with host Kerwin at the Waikoloa village.
Day 16: Beach time
Today will be a beach day, hooray! We got to borrow some beach chairs and a bodyboard from our AirBnB host. So we could relax and have some fun at these beaches:
Hapuna Beach
This is a big and wide beach and very popular with nice waves. So you will not be the only (child 😉 ) having fun with a body board!
Beach 69
This beach is surrounded by trees and rocks and only has smalls peaces of beach where you can sit, but the trees give you some shade.
Anaehoomalu Beach
We went to this beach to enjoy the evening and sunset.
Day 17: North of Big Island
We took the road to Waimea to see the North side of Big Island and take a look at the Waipi'o Valley Lookout. You can do some walking there, but because our (always) tide travel schedule we skipped this and drove further.
At the Akaka Falls State Park you can walk a little loop to see the Akaka Falls.
Very advisable is to have a visit at the Hawai'i Tropical Bioreserve & Garden if you love flowers and plants! Remember, your at the Orchid Isle.
Finally we arrived at the Hawai'i Volcanoes National Park for our next adventure: seeing some hot lava! We checked in at the Volcano house but stayed at the Namakanipaio Campground.
Day 18: Volcano Park
It's getting hot!
After leaving our camping and going to the Volcano Park, we passed the Tree Molds sites. You can see some wholes in the ground where once stood a tree in the path of encroaching lava. Though it ultimately destroys the living plant, the flow leaves behind a hardened sculpture. Learn more about it here.
A the Volcano Park we heard about the free guided tours and joined one. It was nice to hear some more facts about the Park, but off course, guided tours always go slow and we are fast :-). So, after a while we left the guided tour and went further on our own to the Lava Tube and did a short walk into the Kilauea Iki Crater (2,4 km back and forth).
We informed ourselves with the park rangers where we can see a real lava flow and for this we had to drive southwards, so in the meantime we did a couple of stopovers at some hot water pools.
A big pool, partly man-made, near the Ahalanui Park.
A small hot water pool near the Isaac Hale Park.
To reach the active lava flows we had to go down the East Rift Zone with lava fields created between 1982-2018. On road nr. 130 (Kaimu Chain of Craters Rd) you will find a lot of vendors where you can rent a bicycle. From here you have to cycle 4,5 km further on the gravel road. You'll notice that people are already building new houses on the old lava fields. When we reached the border where the national park starts, we had to leave our bikes at the road an go by foot straight up the lava fields. We walked almost 4 km to get at the right spot. You can do it all by foot, but then it will take a lot of time. Remember, you have to do this when evening falls and arrive at the active lava flows when it's almost dark. Otherwise you won't see them in full glory, even don't able to spot them. At the bicycle rental places they will give you some direction, but this can always change. There are also no walking paths. You walk straight on the lava fields and the directions you get is just a cross on a big black lava field. So some skills to use a compass can be very handy. Luckily there are a lot of people that are going to the active flows, so if other people already found it, they can show it or you can follow the mass. Oh, and if it's getting hot below your feet, then you are coming close to the active flows! 🙂
Yes, you really feel it becoming hot under your feet and start seeing some red glow in the cracks. You then realize you are actually walking on it and real lava is flowing under you. Maybe you think like me: is this dangerous? Well, I don't know. The only thing that reassured me was that everyday there are people doing the same thing. So it must be okay and strong enough to walk on these lava fields.
Once we reached the active flows we were overwhelmed. This was amazing to see! All lava streams go very slow, so you can approach it very close. The heat will ensure that you keep a safe distance. But off course stay safe. You probably wouldn't be the first one that get burned. At the time we where there, it was almost dark. We stayed a while over there, because it is so impressive to see what is happening here: new earth is in the make and you are standing next to it (together with a lot of people that constantly are giving excited and surprised sounds like: ooohhhh, woooowww, …).
[update]
Sorry, maybe we did something wrong, but after our stay the Volcano become active again (2018 – lower Puna eruption)! ;-). A lot of the described spots above don't exist anymore, like the hot water pools. And you always have to check if and where there are active flows. You can follow what is going on with the volcanoes.
Day 19: Volcano Park & Capitain Hook
There is a lot to see at the Volcano Park. Before we left we visit these places.
The Thomas A. Jagger Museum to get background about the area and volcano activity.
Afterwards we went to see the Steaming Vents at the edge of the crater and did a little walk to the Sulphur Banks.
We ended with a drive to and view at the Puhimau & Pauahi Crater and went looking at a big crack on a lava field near the parking for the Napau Crater Trail.
Time to go back. We drove back to the east of the Islands to end in Captain Cook. We had lunch at the Manago Hotel but checked-in for one night at a B&B with a fabulous view: Belle Vue Kona B&B [tripadvisor review].
One thing we still had to do passing all those observatories on the islands was stargazing. So we drove to Mauna Kena. Not really to the top that is at 4.200 meters (14.000 feet). You'll need a 4-wheel drive tot do that and not advisable to do this one time because you'll have a good chance of getting the altitude sickness. So it is advised to always stop at the visitor information center which is at 2.800 (9200 feet) and easily accessible with a 2-wheel drive.
A the visitor center a lot of (amateur) astronomers had their stargazing equipment with them and all guests could have a look through them. Unluckily it was a very windy evening. Not everybody was willing to take the risqué to put up their gear or waited until the wind blew less. This meant that you had to wait for a while, but in the end we could view some stars through the telescopes with some explanation from the astronomers. And a good tip: dress warmly and put on a windbreaker.
Day 20: Capitain Cook Momunment
After enjoying a wonderful morning with a view at our B&B we went to the Captain Cook Monument. The Ka'awaloa trail is not a long walk (6 km down & up again), but has a big elevation and there is no shade on your way. So at the beginning is a warning sign that it is a heavy walk. Wel it is not that heavy but I guess it is because some people maybe will think it is just a walk to the beach and it isn't. In that perspective it is an intensive walk.
You can snorkel at the Captain Cook Monument and you will see also a lot of boats coming over to the Kealakekua Bay. My wife also spotted a blacktip reef shark
On our way to the Puuhonua O Honaunau Park we stopped at the St Benedict Catholic Church. It was built between 1899 and 1902 under the direction of the Belgian Catholic missionary Father John Velghe, who then painted frescoes along the interior ceiling and walls.
The Puuhonua O Honaunau Park is a cultural site. It was a place of refuge if you broke the sacred laws and death would be your only punishment. No physical harm could come to those who reached the boundaries of the Puʻuhonua.
Okay, at least for our last night at Hawaii on our honeymoon, it deserves a luxury hotel. We stayed at the Sheraton Kona Hotel [tripadvisor review]. We choose it also because at the Keauhou Bay in front of the hotel is the home base of a large school of mantra's. In the evenings they feed the mantra's in front of the hotel, so you can watch this happening and see this spectacular creature. There is also the possibility to dive or snorkel with the creatures (which we did not).
Day 21: A day at the hotel & last walk
We enjoyed a day at the Sheraton Kona Resort, especially the swimming pool.
After enough fun we still had some time to spent before getting our plane back to our home country, so we went to the Kiholo Bay to have a little walk (3 km) as the last thing we would do in Hawai'i.
While driving back in the evening to catch our flight back home, we saw a last beautiful Hawaiian sun going under.
Thanks Hawaii for this beautiful journey what was our honeymoon! It was a very fertile travel, cause 9 months later our first daughter would be born!
---
MAP TRIP LOG Hawaii