In 2005 lanceerde Google hun virtuele aardbol Google Earth. Als je een fascinatie hebt voor allerlei land- of wegenkaarten en satellietfoto's dan garandeert Google Earth jou urenlang plezier. Dat is toch alvast wat mij is overkomen.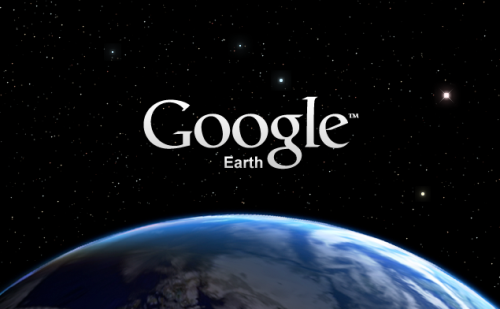 Google Earth is voor mij een vaste waarde geworden. Terrein verkennen, wandelingen registeren, afstanden meten, onbekende plaatsen opzoeken, reizen voorbereiden of een verslag van een reis maken [zie Travel], … .
Ondertussen heb ik al ontzettend veel virtuele reizen gemaakt, maar nog steeds ben ik nog niet overal geweest. Een kleine aarde op je computer, een kleine aarde in het universum, maar een zeer grote planeet om als mens op te leven.